You may have thought about the toxins in what you eat and what you drink. We've also heard about air-quality in your home and the effect or burning petroleum based candles etc. But, have you thought about your skincare, make-up and toiletries? Louise from BeauFree, takes a look into the clean revolution and if natural or organic skincare really is non-toxic. Keep reading to find out more and for some easy to follow tips for a non-toxic routine.
Why is non-toxic skincare important?
Well, skin is the largest organ in your body. We slather products from shampoos, skin creams, lotions, anti-perspirants and make-up over it - sometimes without thinking much about what we are putting on. How much we actually absorb is widely disputed. Some sources say up to 60% of what goes on our skin ends up in our bodies and bloodstream. Others say it is much lower. The debate continues! However, using ingredients which are considered 'toxic' could have a range of impacts from a skin irritation to disrupting your hormones or having severe health impacts. You only have to look at Johnson & Johnson who were sued $4.7bn over links to ovarian cancer and they are still facing around 16,000 more lawsuits related to their previous talc products.
What does 'clean' beauty really mean?
We've all heard of 'clean' beauty. It has been one of the fastest growing trends within the global beauty industry over the last 5 years (alongside vegan beauty). The term clean beauty doesn't actually mean much unfortunately and can be used by different retailers and brands to mean various differing things. Clean beauty can mean everything from 'natural', 'organic', 'hypoallergenic', 'green', 'vegan', 'cruelty-free' and 'eco-friendly' and not a single one of these has a legal definition. Generally speaking however, clean beauty refers to cosmetics and hygiene products which are free from chemicals and synthetic ingredients deemed to be harmful to your skin.
Because it doesn't have a legal definition, always check the ingredients on your toiletries to check that the product is definitely in line with what you are aiming for in terms of being clean. Some retailers now have 'clean beauty' areas in their stores and again, we recommend checking particular retailers requirements for being considered clean.
What is natural vs organic skincare?
Okay, it sounds simple right? Unfortunately, it isn't so straightforward. Like 'clean', the words 'natural' and 'organic' are not actually legally defined terms. This means marketers are free to use these terms with as little as just 1% of natural or organic ingredients in their formula.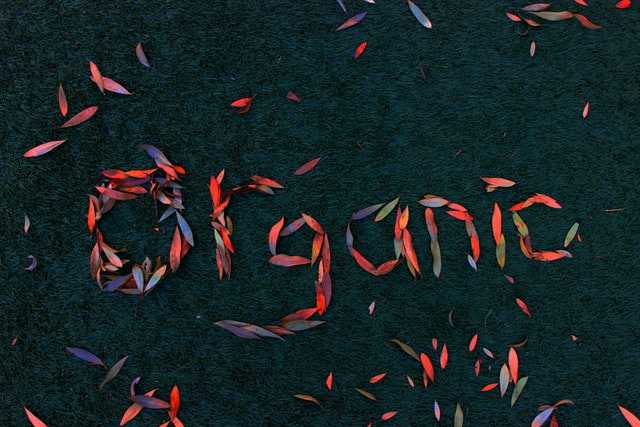 Putting legalities to one side. Natural skincare and beauty products are those derived from natural origins. This, for many genuinely natural brands, is largely focussed on plant-based and natural oils - think olive, coconut, sunflower, jojoba and essential plant extracts and essential oils. It can also include many other things for example, mineral based make-up and animal derived ingredients - from beeswax and honey through to some stranger ingredients such as Ambergris (a digestive secretion from a whale), hyraceum (petrified excrement) or squalene (shark liver oil).
Organic ingredients in cosmetics and toiletries refers to the way the natural product was grown and treated. It refers to agricultural products such as plants, fruits, vegetables and animal products. You can find different Organic certifications and the exact regulations and certification requirements will differ from organisation to organisation. However, the product should not have been treated with GMOs and fertilizers such as those derived from petroleum or sewage sludge. It should generally also not include the use of non-natural (i.e. synthetic / chemically based) pesticides.
So, you can and will find that natural skincare and beauty products may not be organic - either because they haven't been treated organically or simply aren't an agricultural natural product (such as mineral based makeup) and therefore cannot be organic. All organic products are however, natural.
How to find natural and organic skincare products?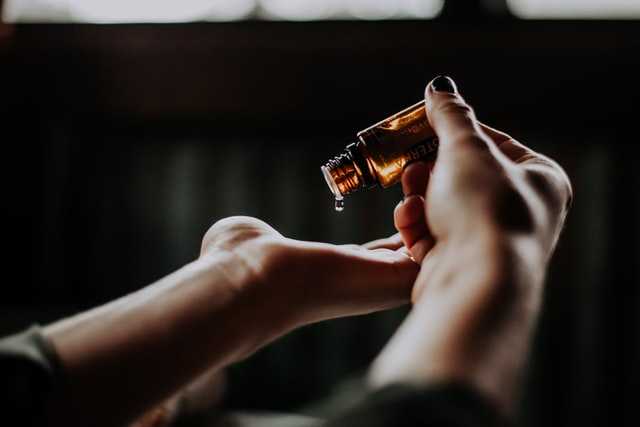 If you would like to use only natural or organic skincare brands we suggest the following:
Always check a brand is actually natural or organic and isn't just using marketing to 'greenwash'
Check for a % of naturally derived / organic ingredients. Many genuinely natural/organic brands state a minimum % across all their products. Furthermore, they may state the exact % for a specific product.
Check the ingredients. One watch out - you may think a product isn't natural because you cannot pronounce half the ingredients but this isn't necessarily true. They may simply be using the scientific name instead. See some ingredients to watch out for below.
Look for a natural or organic certification. Not all brands have these as they tend to be quite expensive to attain. However, below are some of the most common certifications you may spot.
Organic Certifications
The Soil Association COSMOS
The Soil Association has teamed up with several organisations to develop an organic cosmetics standard (they also have a natural certification). When you see the logo you can be assured the product has at least 95% ingredients that are organic. It also has requirements for no animal testing, no genetically modified ingredients, no parabens or phthalates. Additionally, no synthetic fragrances, colours or dyes can be used and no what they describe as controversial chemicals.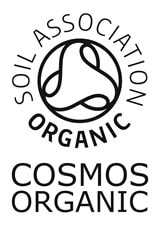 EcoCert Organic
EcoCert is a French based certification body which is globally recognised. To be certified EcoCert Organic a product must be 95% plant-based and a minimum of 20% of ingredients must be organic (only 10% for rinse off products).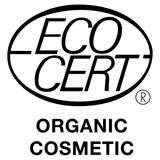 EcoCert also has requirements around natural resources and environmentally considerate processes and respecting natural resources and biodiversity and recyclable packaging. Those with EcoCert Organic will be free from GMOs, petrochemicals (with the exception of a few), parabens, synthetic fragrance and colours and phenoxyethanol.
NaTrue
NaTrue has 3 levels of certification which are 'natural cosmetics', 'natural cosmetics with organic portion', or an 'organic cosmetics'. For a product to be natural with an organic portion it must be 100% natural and at least 70% organic. An organic cosmetic is classified as 100% natural and at least 95% must be organic. A brand must also meet these requirements in at least 75% of individual products in what is calls a delimited series. This is to help prevent greenwashing (where companies show they are certified, but only very few of their products are).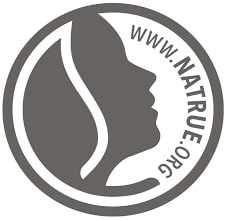 USDA
Standing for the United States Department of Agriculture - they have two certification levels that are allowed to display their Organic logo. The first is 100% organic and the second is 95% organic. This excludes water and salt within the formulation. The remaining 5% of products much be made up of non-agricultural ingredients that are on the organisations approved list.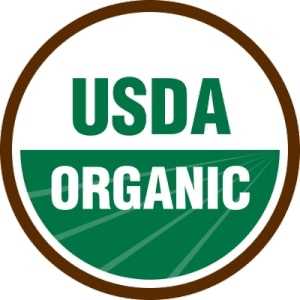 Natural Certifications
Many of the certifiying bodies above have certifications for natural but not organic products - either because the ingredients are not organically farmed or because they cannot be organic (salts, minerals etc). There are some of the most common:
Soil Association COSMOS Natural
This certification has the same requirements as their organic certification with the exception that none of the ingredients need to be organic.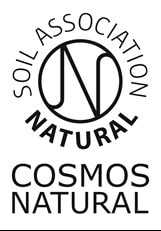 EcoCert Natural
This has the same environmental requirements as the organic certification. The difference is that all ingredients within the product are of natural origin. There is a list of approved ingredients such as preservatives which do not need to be natural. Therefore, EcoCert products do not have to be 100% natural but they do say on average they are 99% natural.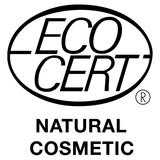 NaTrue
Founded in 2007 and based in Belgium, NaTrue is the certification awarded by the International Natural and Organic Cosmetics Association. They will only certify products which are 100% natural (they do not count water). All NaTrue certified products are free from parabens, mineral oils, synthetic fragrances, GMOs, microbeads and microplastics and silicones.
These are just a few of some common certifications. You will find other certifying bodies from various countries. For example NSF, BDIH (Germany), Certech (Canada), Australian Certified Organic or BioGrow (New Zealand)
Are there really toxins in skincare?
In short - yes. This does vary by region and country as each area has its own restrictions and laws. If you are in the EU or UK like me, you'll be relieved to know we have a ban on over 1300 ingredients in cosmetic products. You may be surprised to find the US only has a ban on 11 of these.
Whilst the Johnson & Johnson case shown above is hopefully an extreme case, and one which won't be repeated, research is always growing and therefore what is considered a safe ingredient in the past may not be in the future. We are also becoming a lot more aware of what we are putting into our bodies and therefore, we may not only want what is technically considered safe but want skincare that is nutrient rich and beneficial.
Some ingredients to consider staying away from:
SLS and SLES: these make your shampoos and soaps lather and wonderfully bubbly. However, they can cause skin irritations and can strip your skin of necessary oils and nutrients.
Parabens: the current curse word in the cosmetics industry. These are commonly used as preservatives. Parabens can be absorbed and mimic oestrogen in your body.
Mineral Oil / Petrolatum / Petroleum Jelly / Paraffin Wax: Not to be confused with essential oils or mineral powders. Mineral oil is actually derived from crude oil. It can also block pores and may cause breakouts.
Polyethylene glycol (PEGS): Can also be petroleum derived and can be a common skin irritant.
Triclosan / Triclocarban: another ingredient used as a preservative to stop bacterial growth in products. It has been linked to hormone disruption and skin and eye irritation.
Why go non-toxic?
Hopefully we have already covered this above. Really, there is no downside to going non-toxic. With consumers becoming more aware of the ingredients in skincare products and the impacts of these - brands are responding. So, although there is a lot of confusing jargon and trying to decipher the ingredients on the back of your shampoo bottle can feel like an A-level chemistry class - don't worry. It is becoming easier to find non-toxic, clean and natural skincare and beauty products. And, because it is becoming more popular, it also means you don't have to pay the earth to get these products either.
Tips for a non-toxic skincare regime:
Look for a natural or organic certification. Remember - not all brands will have these. There are many great small independent brands that cannot afford the fees to be certified.
Check to see if the brand and product declares what % of its ingredients are natural or organic.
Read the ingredients or see if the product/brand explicitly states it doesn't include certain nasties and ingredients.
Avoid products which simply use the word 'fragrance' as one of its ingredients. Due to protecting their unique blends, they don't have to declare this. However, unless you know that brand is 100% natural, this fragrance could be derived from all kinds of synthetics and chemicals.
Use an ingredient checker. There is no 'best one' as all measure toxicity and attributes differently. However, EWG is worth checking out.
At Beaufree we have a list of hundreds of cruelty-free (non-animal-tested) brands and state those which have claimed they are natural or organic. Where a brand has specified a minimum % of natural or organic ingredients in their formulations - we've included this. So, you can always check our list for some easy to find brands.
You can always make your own 'diy' skincare routine. That way you will know all the ingredients that are in the product. This can be a fun activity to do as well. Of course, just because you are making it yourself and it is natural, it doesn't mean it will suit your skin. Always try a test patch beforehand and be sure to look at how to safely store your products.
A few non-toxic brands
Dr. Hauschka: Peta | Part-Vegan | Natural | Organic - NaTrue Certified | Paraben Free
Good Bubble: Leaping Bunny | Vegan | Minimum 98% Natural | Free from sulphates & silicones | Gluten free | Uses bio-plastic
Green People: Peta | Part-Vegan, All Vegetarian | Natural | Organic - Soil Association COSMOS | Free From Parabens, SLS and Petrochemicals | Mid-Range
Neal's Yard Remedies / NYR Organic: Leaping Bunny, Peta | Part Vegan - All Vegetarian | Natural | Organic - Soil Association COSMOS | Some Plastic Free Options | British | Paraben Free |Certified Carbon Neutral | Mid-Range
Pai Skincare: Leaping Bunny | Vegan | Minimum 98% Natural | Organic - Soil Association COSMOS | British |  Free from parabens,  SLS, alcohol, phenoxyethanol, petrochemicals, or detergents
Weleda: Part-Vegan | Natural | Organic - NaTrue Certified
About The Author
Louise runs cruelty-free, vegan and plastic-free skincare blog Beaufree. She is a big fan of natural, eco and animal friendly skincare. Having been on her own cruelty-free journey for the best part of a decade, being eczema prone and what a dermatologist calls 'complex' skin, she looks to help others like her find great quality ethical products easily.
You can follow her on Instagram, Pinterest, Facebook and can check out her blog and cruelty-free database for more information.
We hope you have enjoyed this article on toxic, natural and organic skincare. We would love to know if you have moved to a non-toxic skincare routine and any products you have tried in the comments below and remember to sign up to our free newsletter to keep up to date with everything non-toxic.
Share